Your Keg Supply Chain, Optimized
Managing owned or leased kegs is inefficient. Our outsourced keg solution simplifies your operations.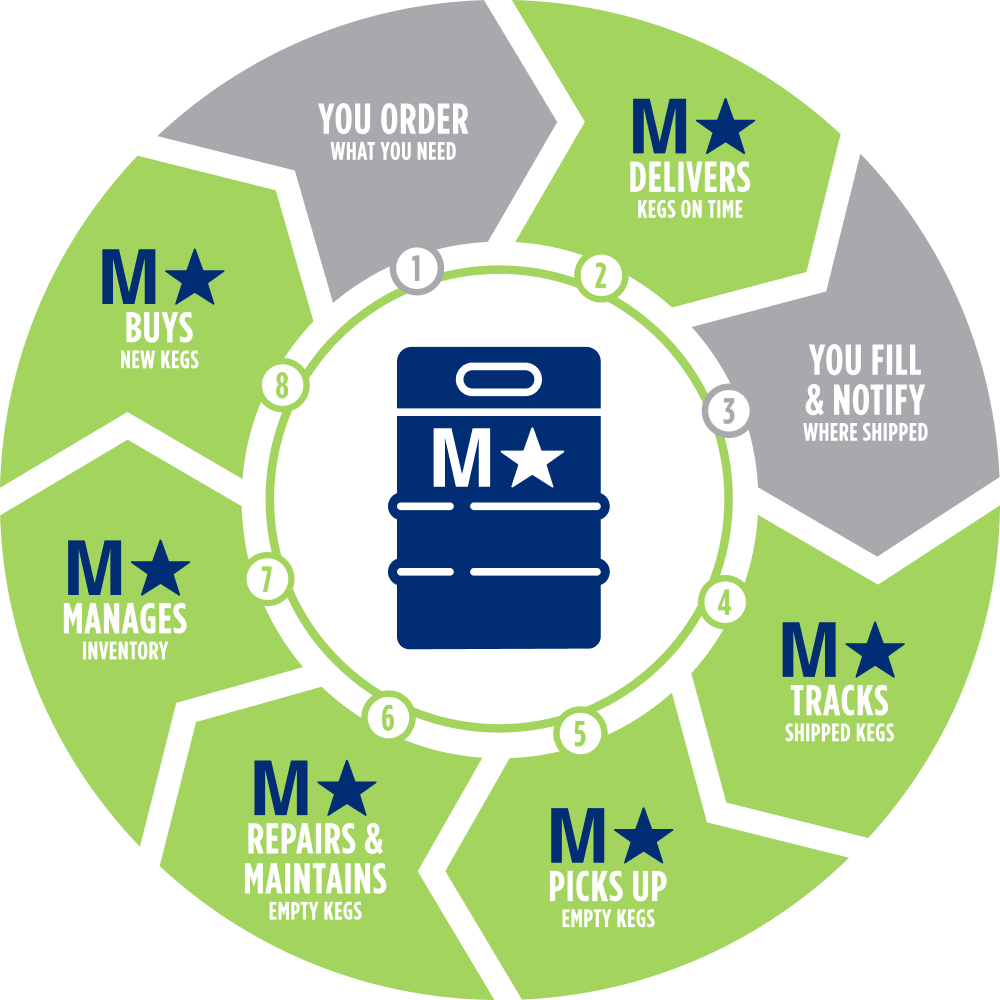 ---
BREWERY'S RESPONSIBILITIES
All you need to do is order kegs, fill & clean them, and let us know where they shipped.
MicroStar Responsibilities
We take care of everything else!
Our Kegs
In the U.S., MicroStar manages two pools of kegs: KegCraft and MicroStar-branded kegs. We work with each brewer to determine which program best meets their needs.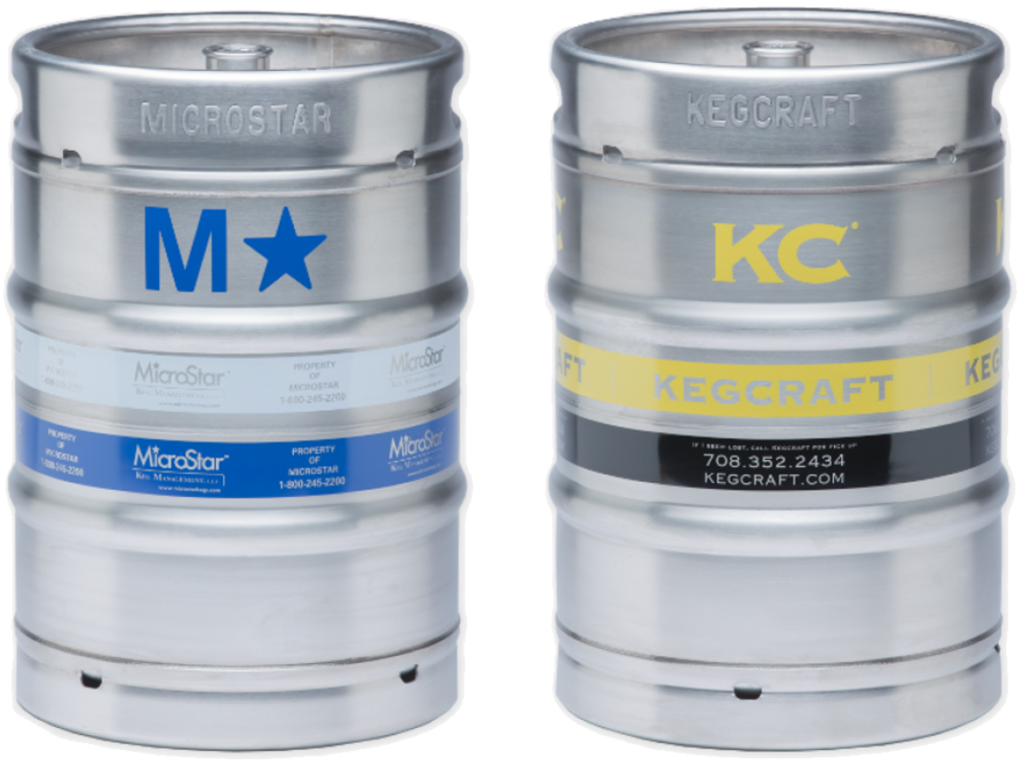 ---
1/2 Barrel (15.75 gal)
Sankey-d valve
---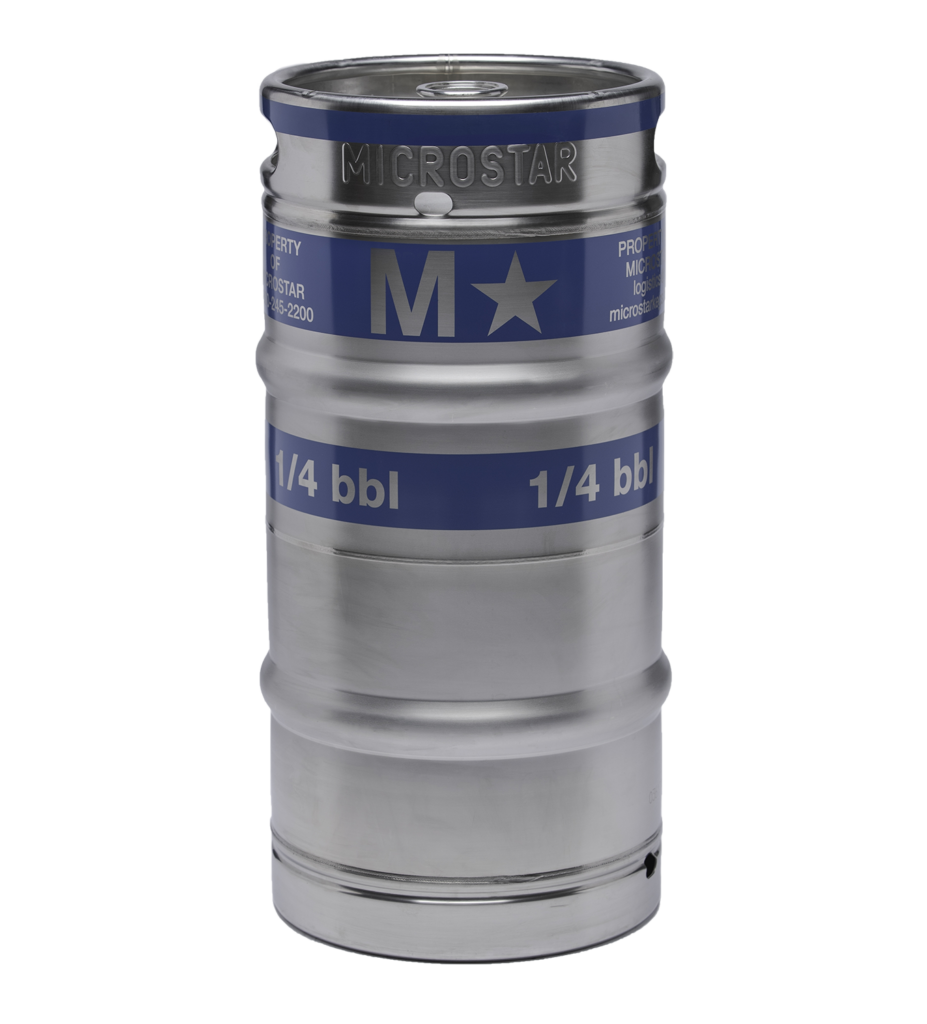 ---
¼ Barrel (7.875 Gal)
Sankey-D Valve
---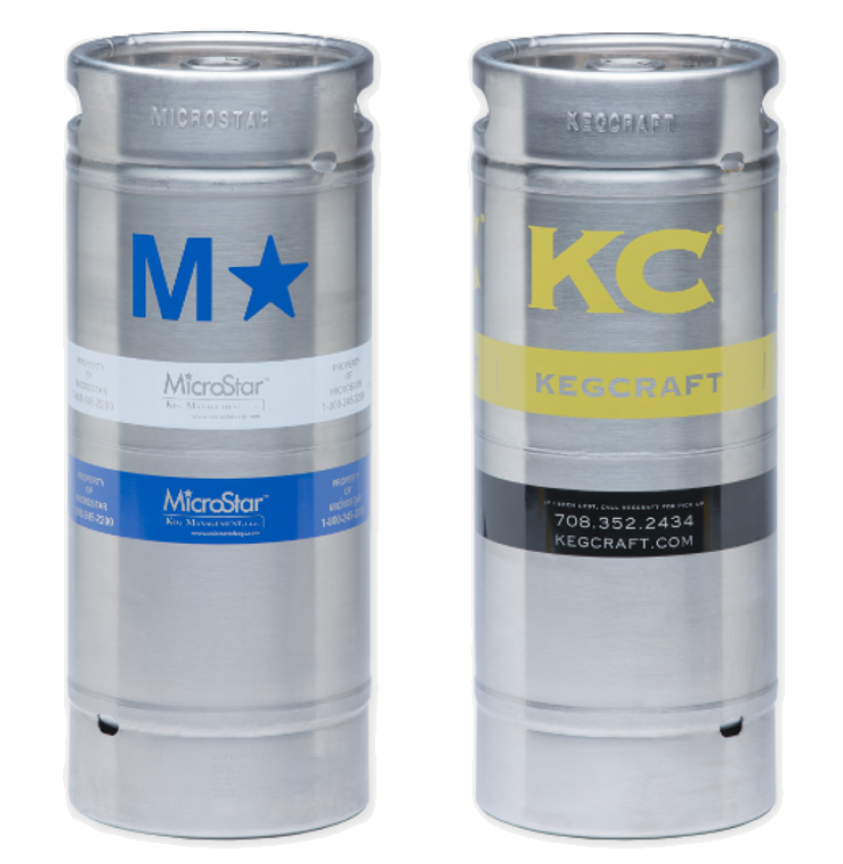 ---
1/6 Barrel (5.25 gal)
Sankey-d valve
---
Outside the U.S.?
Operating outside of the U.S.? Learn more about our Kegstar international division.
Keg Rentals
If pay-per-fill is not the right fit for you today, we offer competitive rates and terms on keg rentals, but with a difference: